Hey Peoples and others,
I'm still no good on the blogging, I know, but I'm alive. I swear.
Let's see. The digital version of Kyle Demore and the Timekeeper's Key will be going on sale for FREE tomorrow. It'll last till Saturday!!! So, if you've been wanting to check it out, but couldn't spare the monies, now's your chance to take advantage of my humble efforts to feed you fantastical fantasy madness.
Tell you friends and enemies. Click the link. Download a book. Bada bing, bada boom?
http://www.amazon.com/Kyle-Demore-Timekeepers-Samuel-Vega-ebook/dp/B00HMEKI86/ref=sr_1_1?ie=UTF8&qid=1454367189&sr=8-1&keywords=kyle+demore
I'm working on the sequel still (I know it has been taking forever, but it will be done!) and plan to have that done before the end of the year.
Anyways, I've had a decent start to reading this year. 4 books, all Dresden Files! It's a really solid series. Not without its flaws, but it's entertaining. I'm on the 9th book right now and I'd definitely recommend getting into it, if you're looking for a new series to dive into. I think I'll explore giving it a proper review once I'm up to date on it, but for now I'll leave it free of my critique and just enjoy it for what it is.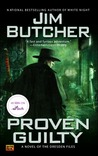 What else do I have? Hmm. Oh yeah. It's February 1st already. The year is 2016. What the hell is that about? Sigh.
One last thing. I've Invader Zim bouncing about in my mind right now… And I won't apologize for it.
😀